Serious injuries
House adaptation compensation claims
If serious injuries have caused permanent disability, you may need to adapt your home to make life easier.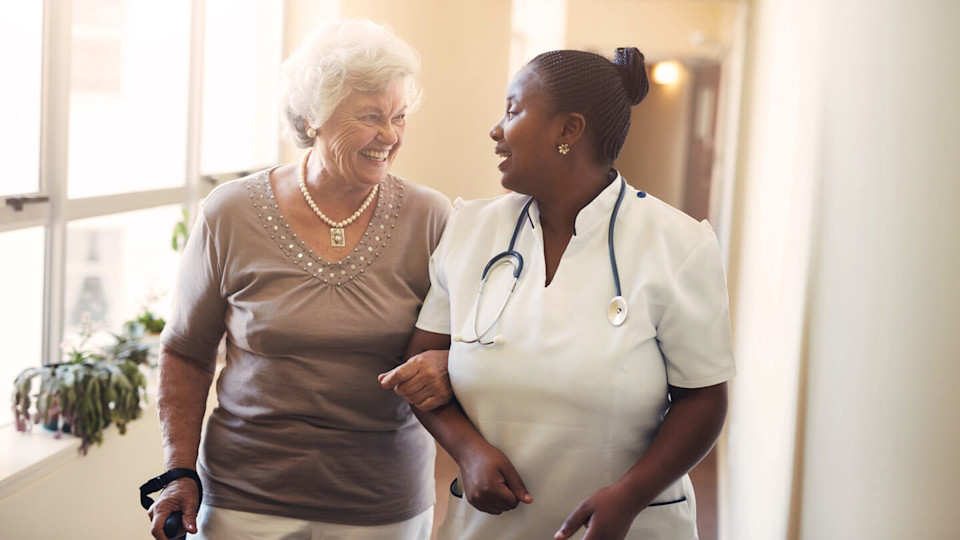 Serious injury compensation specialists
Slater and Gordon is one of the UK's leading serious injury specialists, with an unmatched track record of success. Contact our experts for no obligation advice on freephone 0330 041 5869 or tell us about your injury and we'll call you.
Find out more about No Win No Fee serious injury claims
Contact us
How we can help
If you or a family member has suffered a serious injury, it might be necessary to adapt your home to make it easier for them to live in. Slater and Gordon is one of the UK's leading personal injury law firms, with extensive experience of compensation claims to pay for house adaptations.
We understand the need for house adaptations
If you or a family member suffered a severe injury and now has a disability, it may be that the home they live in is no longer entirely suitable for them. That's why some compensation claims include a sum of money to fund the purchase of specially adapted housing, or to make an existing home easier to live in. If you or a loved one have sustained an injury that requires rehabilitation or specially adapted housing, please speak to one of our experienced personal injury solicitors about making a No Win No Fee compensation claim.
What sort of house adaptations are possible?
Everyone has the right to live in their own home and enjoy an independent life. So when you or a loved one has sustained a serious injury that wasn't your fault, if compensation is payable, it should ideally include money to fund any necessary house adaptations. Some of the common house adaptations that our solicitors seek compensation to pay for include:
Wheelchair ramps
Handrails
Walk-in baths
Lever taps
Accessible doorways
Overbath showers
If you or a loved one has suffered a serious injury that might require some of these common house adaptations, talk to us to see if a claim for injury compensation might be possible, due to someone else's actions or negligence.
What other equipment might injury compensation pay for?
While major house adaptations are a key part of making life as independent as possible for those who've suffered serious injuries - and of course their families - we never overlook the need for other necessary aids to be covered by serious injury compensation claims. Many useful items of equipment are available, including:
For independent hygiene:

grab rails, bath boards, electric bath lifts and wheelchair access showers

For easier toileting:

raised toilet seats, toilet frames, grab rails and commodes

For food preparation:

adapted kitchen utensils and cookers

For help with sleep:

bed raisers, bed rails, machines to help you sit up and slide sheets to help you move position

For more comfortable sitting:

riser/recliner chairs, chair raisers

For pressure care:

pressure relieving cushions

For help with transfers:

mobile electric hoists

For added mobility:

standing/turning/walking frames

For easier access:

portable wheelchair ramp
While this list isn't exhaustive, it hopefully gives you an idea of some of the aids to more independent living that are available when home adaptation becomes necessary. It may also help you to understand the necessity for every aspect of life after a serious injury to be taken into account when considering a claim for serious injury compensation.
Contact one of our experts
If you've suffered a serious injury and would like advice from one of our experts, contact us today on 0330 041 5869 or online here.
Can I change my solicitors to Slater and Gordon?
If you or a family member have been seriously injured, and you feel that you're not getting the specialist legal advice you need from your current solicitor, we'll be happy to discuss switching your case to Slater and Gordon. Simply call our experts on 0330 041 5869 or contact us online.
Meet the serious injury experts
Meet our specialist serious injury team, many of which are considered 'Leaders in their field' with a significant amount of expertise.
---
Watch Susan's story
Susan's active lifestyle was brought to a halt when a tree fell on her during a jog. Slater and Gordons specialist claims lawyers made sure that enough compensation was available to ensure her house and new hand bike could be adapted to suit her needs.
Really helpful and always on the other side of the phone if needed. Quick and easy service.

Ashley
Excellent communication, in constant contact with the latest info regarding your case.

David
Everything is moving along quickly and smoothly. Good professional service I'm glad I chose Slater and Gordon.

Kenny Jackson