Personal injury
Car accidents - Determining fault by location of damage
It's always important to establish who was at fault in a road traffic accident. Read our expert insight to find out about gathering evidence or determining fault.
22 March 2018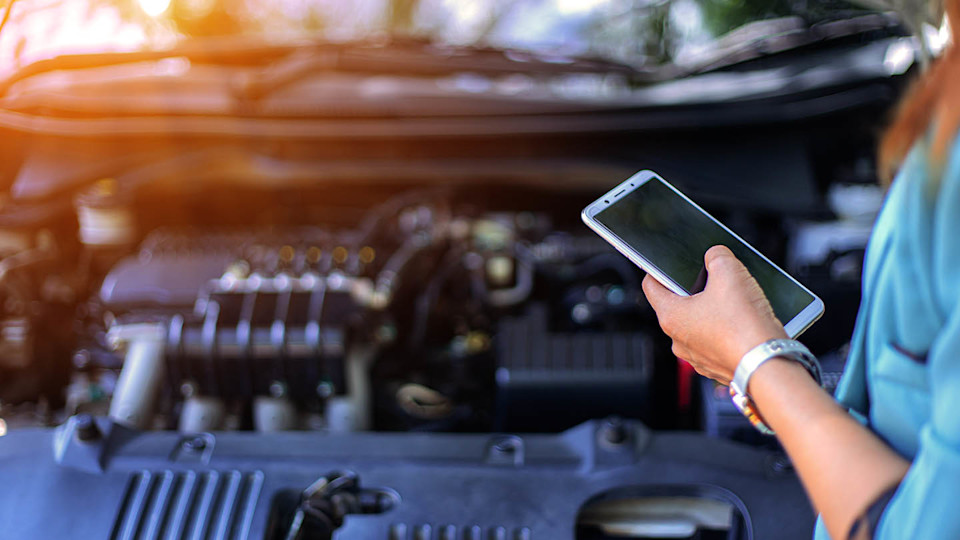 The time immediately after a car accident can be distressing and confusing. Those involved in the accident may be injured or shaken up.
However, it's always important to establish who was at fault in a road traffic accident. Each party's insurance company will want to know the answer to this crucial question in order to settle which insurer will cover the costs of any repairs. The police may also need to establish who was at fault in case the guilty party has broken the law and may be subject to fines or other law enforcement measures.
Proving fault for compensation claims
In addition, determining fault in a car accident is essential if you wish to pursue a road traffic accident compensation claim. In order to win your case and be awarded compensation, your personal injury solicitors will need to be able to prove that the other party was at least partially responsible for the accident due to careless or reckless driving, negligence or an error of judgement. It may be that the other person acted out of road rage, was speeding or simply didn't check their mirrors before making a manoeuvre - whatever the cause, if this kind of negligence was a contributing factor in the accident and your injuries, you could claim compensation.
Determining fault by location of damage
When it comes to car accidents, determining fault by location of damage on the vehicle(s) is what many solicitors, courts and law enforcement officials will look at first. Where vehicles sustain damage in an accident or collision can provide vital clues as to what happened.
Crucially, it can be used as proof that one person acted recklessly, carelessly or negligently.
Examples of how the location of damage can provide evidence of fault include:
Damage on the driver's side of a vehicle
This can suggest that the other driver was to blame, particularly if the other vehicle has damage to its front. For example, this can provide evidence that one car pulled out of a junction without checking that the road was clear, colliding with the driver's side of another vehicle.
Damage to the back of a car
In most cases, this indicates that the other driver was to blame, especially if this driver's vehicle has damage to the front. Usually, a court would rule that the vehicle behind was at fault in this kind of situation. It may be that the driver wasn't paying attention to the slowing or stopping of the vehicle in front, colliding into the back of that car. Other situations include drivers moving too close to the vehicle in front, or attempting to intimidate the driver in front (for example, to bully them into speeding up or moving over) and ending up too close to react in time to changes in driving speed.
Damage to a particular side of a vehicle
Where both cars in a collision are damaged in particular ways, or on particular sides, it paints a clear picture of what happened. For example, if a car in a left turn incident has damage on its front end and the other vehicle has damage to the front-right side, this suggests that the left-turning car was to blame.
How to determine fault in more complicated cases
In some road traffic accident compensation claims, it's quite easy and straightforward to determine fault by the location of damage. However, not all cases are so cut and dried. It may not be clear what happened, and accounts of the incident may contradict each other. Some accidents involve degrees of blame on both sides, or involve a third or even fourth party.
Several incidents may have occurred in rapid succession, making it difficult to determine who could have acted differently in order to prevent the accident and who was definitely at fault.
In cases where it's difficult to establish who was to blame, it's important to seek expert legal advice from a specialist.
Slater and Gordon Lawyers has one of the best respected personal injury teams in the country, with many highly experienced road traffic compensation lawyers working in its offices nationwide. Our car accident claims solicitors have brought successful claims for our clients in all types of cases, from straightforward claims to complicated incidents where determining fault can seem virtually impossible.
Where cases are more complex, with no obvious point of fault, our expert road traffic accident solicitors may choose to consult with an accident reconstruction expert. Such a specialist may create models, analyse data and draw on years of expertise in engineering and physics to produce an Accident Reconstruction Report. This can provide vital evidence which may help your case.
Other ways to determine fault in car accident claims
Slater and Gordon's car accident claims solicitors also use additional evidence to determine who was to blame for an incident. Examples include:
CCTV or dashboard camera (dashcam) footage
Statements from eyewitnesses to the accident and other drivers
Police reports
In addition, drivers and passengers, if they're able, will also be able to assist by in determining what happened, by doing the following:
Recording the details of the other driver, including vehicle details
Sketching the incident scene
Taking photographs of the scene and damage to vehicles
Taking contact details of witnesses before they leave the scene
Working with your personal injury solicitors and the police to create a plan of the scene before and after the incident, noting the position of all vehicles, road signs and markings
It's important to remember that you should only gather evidence after a road traffic accident if it's safe to do so.
If you need help gathering evidence or determining fault after a car accident, please don't hesitate to contact Slater and Gordon's highly experienced, specialist solicitors for expert advice. You can call freephone 0330 107 5059 or contact us online to make an enquiry.
All the above information was correct at the time of publication.