Collective action
VW NOx emissions collective action – Scotland
We're bringing a collective action in Scotland on behalf of car owners who've been affected by the defeat device that VW installed in their vehicles.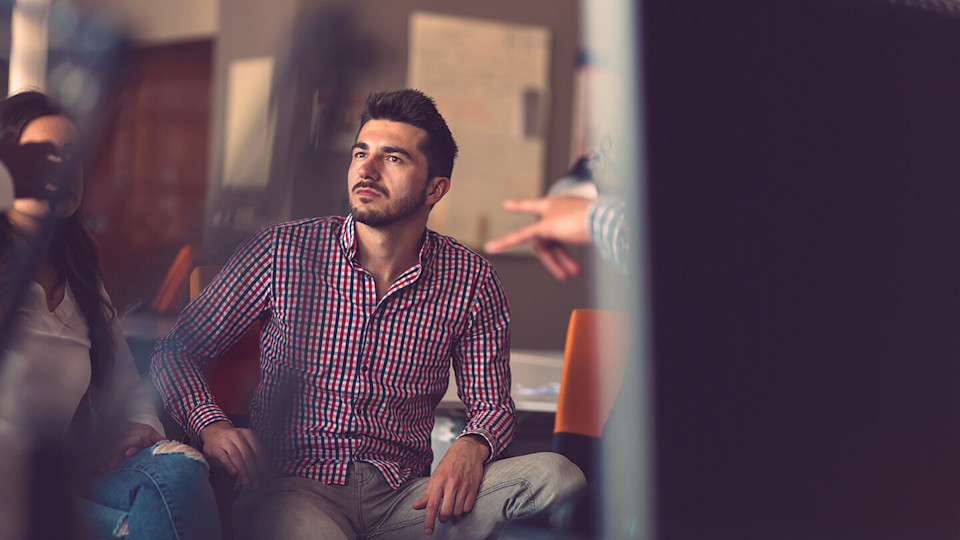 All you need to know about collective action
Slater and Gordon's experienced solicitors are here to advise you on all aspects of collective action. Call us on 0330 041 5869 or contact us and we'll call you.
What have the VW Group allegedly done?
In September 2015 it was revealed that the Volkswagen Group (including Volkswagen, Audi, SEAT and Škoda) had manufactured and sold around 11 million vehicles worldwide, which were fitted with test cycle recognition software. 1.2 million of these vehicles were sold in the UK alone. The effect of this software was to reduce NOx emissions during testing.
When driven on the road, these vehicles produce higher levels of NOx than is permitted by law. NOx is a combination of Nitrogen Oxide and Nitrogen Dioxide; both of which are pollutants associated with, amongst other things, acid rain and childhood asthma.
The Volkswagen Group promoted a 'clean diesel' image, which, in part, led to their vehicles commanding a premium price.
Volkswagen has repeatedly told customers that the vehicles are safe and roadworthy, and that their 'type-approval' remains valid. 'Type-approval' is a regulatory prerequisite for selling vehicles.
Before you can buy a car it must pass various tests designed to ensure its fit for use. These include things like crash-testing and road handling but also, crucially, emissions testing. These tests are the same throughout Europe.
The testing process relies heavily on the honesty of manufacturers: often the tests are carried out 'in-house' and only observed by independent inspectors. Over the past twenty years, the maximum permitted levels of various pollutants have been steadily reduced by a series of regulations known as the 'Euro' standard. Beginning at Euro 1, and ending with the current Euro 6. The Euro 5 standard (introduced in 2009) included a significantly lower limit for the production of NOx by diesel vehicles than previous iterations of the rules, and it's these rules that Volkswagen breached.
Despite entering into settlements with vehicle owners in various jurisdictions including the US, Australia and Germany, Volkswagen has refused to acknowledge any wrongdoing.
What is the claim about?
When we buy a car, we trust that the information provided to us by manufacturers is true. It's clear to us (and to the industry experts that we've spoken to) that:
an EGR (exhaust gas recirculation) system does form part of a vehicles 'emission control system';
the vehicles were fitted with 'defeat devices' which allowed them to appear to pass emissions tests; and
the vehicles didn't (and don't) meet the regulatory requirements necessary to register and sell a car in the UK, because the levels of NOx emitted are considered to be dangerous to public health.
Slater and Gordon were appointed joint Lead Lawyers on the Volkswagen Emissions collective action where we successfully reached a significant financial settlement for our clients. We acted on behalf of over 71,000 of the 91,000 claims, which is thought to be the largest collective actions in British legal history in terms of number of Claimants.
Scottish Parliament passed the Civil Litigation (Expenses and Group Proceedings) (Scotland) Act 2018 in May 2018 enabling group litigations to be raised in Scotland for the first time. Although the Act was passed in 2018, the legislation is only planned to come into effect in August 2020. We'll be raising a collective action on behalf of affected car owners against VW as soon as the legislation is in place.
How are VW customers affected?
Information regarding Volkswagen's cheat devices first became available in 2015 when the Environmental Protection Agency in the United States ordered a recall. There are strict time limits on bringing an emissions claim against VW and they must be raised within five years from the date Volkswagen's alleged fraudulent conduct was discovered.
There are many reasons to join the claim, including:
Health

: Taking legal action will disincentive this type of corporate behaviour and help to ensure that companies don't put the public's health at risk.

Environment

: NOx is a pollutant. It contributes to acid rain, global warming and respiratory conditions, such as childhood asthma. An increase in the level of emissions only serves to increase these dangers.

Financial

: If you've an affected vehicle, the likelihood is that you overpaid for it and you may be entitled to financial compensation. In addition, the resale value of your vehicle may also be affected.

Simplicity

: Joining the collective legal action against Volkswagen is straightforward. Once you have provided your details, the necessary information about your car and have confirmed that you wish us to act for you, we'll proceed with the case on your behalf at no cost to you.

Accountability

: A company found to have been dishonest to its customers should be held to account for their actions and be penalised. VW was a trusted brand and if it is found that management of VW knowingly fitted cars with cheat devices and they are made to compensate victims of the scandal, other companies will be discouraged from abusing the trust that the public have put in these companies.
PLEASE NOTE: The registration period for this claim has closed and we're no longer taking on new claims.
Time for Scotland to stand against VW | Emissions scandal
New legislation has been introduced which allows collective actions in Scotland.
I am happy with Slater and Gordon's progress in pursuing the VW claim. The explanations of what is happening have been easy to understand and I have been kept informed throughout this lengthy procedure.

5* Trustpilot Review
Regular updates on the VW Collective Action. Very detailed information on what has taken place and what the future timetable is. Very impressed with their professional approach which has instilled me with the confidence that I chose the right company to represent me.

5* Trustpilot Review (for VW Emissions Team)
I have been part of the VW group claim since it started. I have found Slater and Gordon to be excellent at communicating and explaining progress as the claim has progressed. They've been very good at explaining what are complex legal issues, and I'm confident the team is making progress in the face of what appears to be delay and obfuscation by VW. Recommended.

5* Trustpilot Review (for VW Emissions Team)